Glass in the Garden 

artwork by Tilda Brown Swanson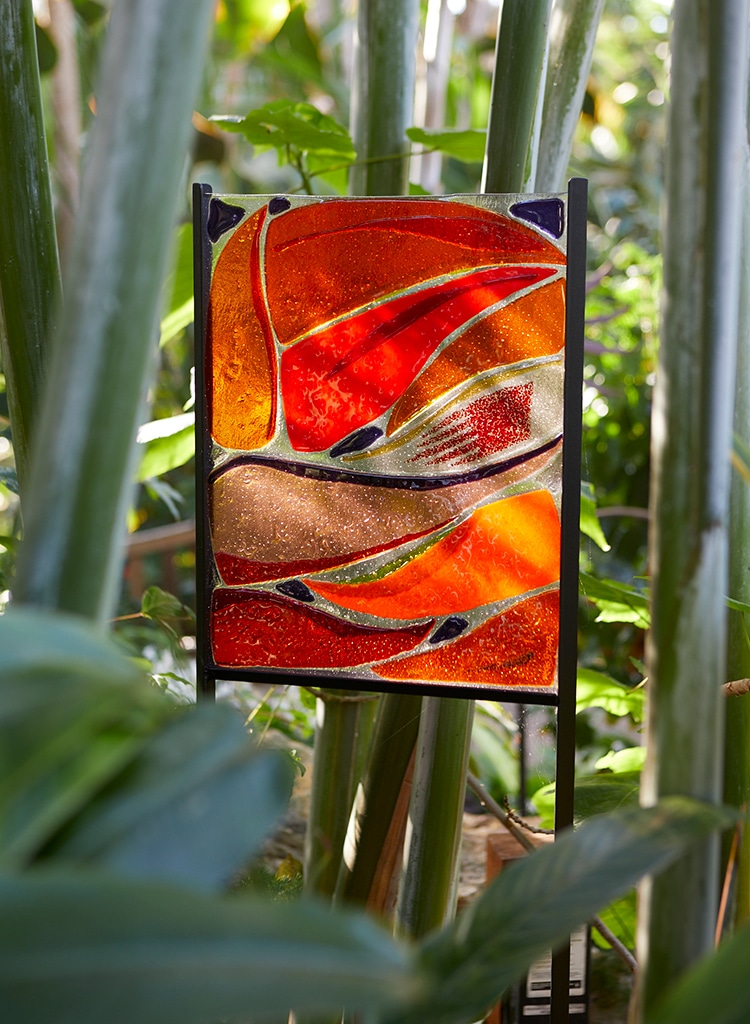 Heliconia Abstract © 2017; Fused Glass 13″ x 17″ x 2″
To see more work from a series, please select the tab on the left hand side menu.
Tilda Brown Swanson was one of six artists asked to create concept art showing her vision of how her glass art could be part of planned exhibits for the future Des Moines Children's Museum. Her poster, done collaboratively with Slingshot Architecture, is on display at the Museum's temporary interactive exhibit location in Valley West Mall in West Des Moines, Iowa.
The exhibit is open during Museum hours.
Please see https://dsmchildrensmuseum.com/
---
For more information on the Botanicals and the Glass in the Garden series, please select that tab to the left on the home page or

See dmbotanicalgarden.com for more information
---
---
@ www.tbsglass.com
---
---
Poppy © 2017; Fused Glass 9″ x 12″
Work from the Falling Seasons series
is also available at
the Octagon Center for the Arts  in  Ames, Iowa
www.octagonarts.org