Tilda Brown Swanson Glass
Tilda Brown Swanson has been in the studio since the Fall completing trial pieces using new techniques combining powdered glass. The resulting smaller pieces are shown here as a Wall of Small.
Wall of Small; Fused Glass; Each 3" x 4" or 4" X 4" ©2019
Brown Swanson fires layers of powdered glass five to seven times creating intricate depth in each piece.
Brown Swanson is creating larger work based on the small pieces for a new series of biospheres, worlds within leaves and landscapes, to be available later in 2019.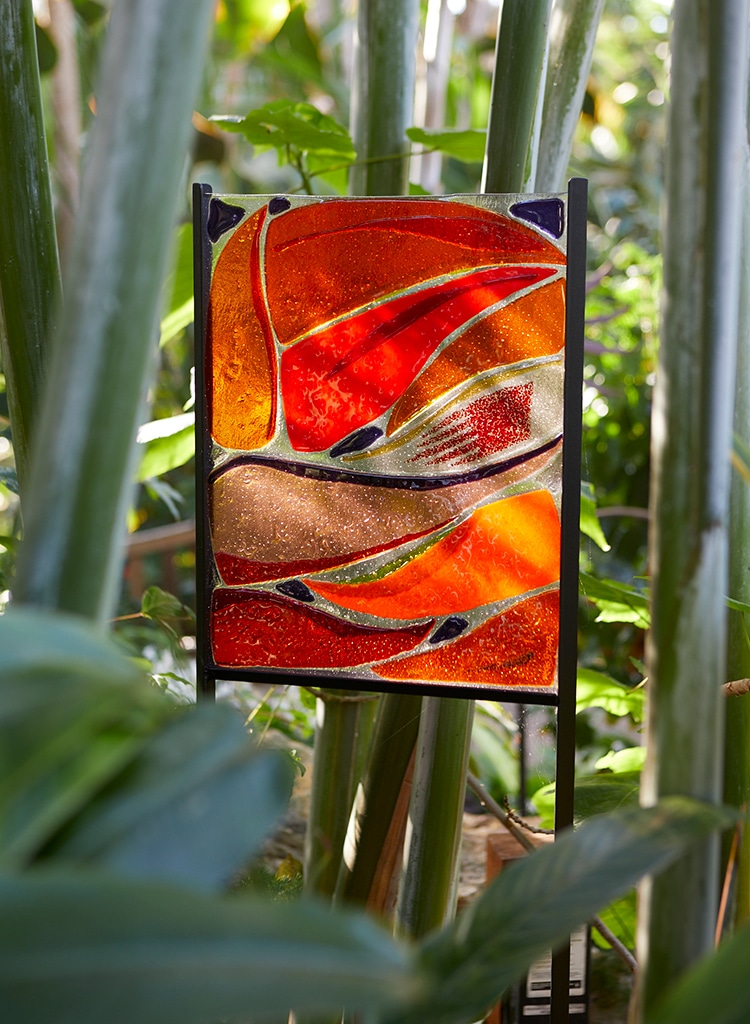 Heliconia Abstract © 2017; Fused Glass 13" x 17" x 2"
In 2017, these Glass in the Garden pieces were shown in the Greater Des Moines Botanical Garden. Please select the Glass in the Garden tab on the left hand side menu to see more from that series.
Poppy © 2017; Fused Glass 9" x 12"
Tilda Brown Swanson was one of six artists asked to create concept art showing her vision of glass art in the future Des Moines Children's Museum. Her poster, done collaboratively with Slingshot Architecture, is on display at the Museum's temporary interactive exhibit location in Valley West Mall in West Des Moines, Iowa.
The exhibit is open during Museum hours.
Please see https://dsmchildrensmuseum.com/
More glass from Tilda Brown Swanson is also available at Octagon Gallery in Ames, Iowa. Visit https://octagonarts.org/shop