Tilda Brown Swanson Glass
The Gem Window series,new cut and powdered glass art by
Tilda Brown Swanson
Come see artwork at these galleries:
> Tilda Brown Swanson is an exhibiting artist at Octagon Center for the Arts in Ames, Iowa, and at
> the Mary Rose Collection of Iowa Artists in Perry, Iowa.
Brown Swanson is currently in her studio completing commissions, including two public art commissions:
> for Hanawalt Elementary in Des Moines, specially framed glass art that will hang permanently, as a memorial for a student, and
> for Polk County Jester Park Nature Center in Granger, Iowa, their logo interpreted in hanging glass art.
Below are some pieces from her 2021-22 series Gem Windows. The Gem Window series was first displayed in a Solo Show at Clear Lake Arts Center, Iowa.
Read the artist's statement, see the art work exhibited under the Gem Windows tab, and contact the artist if interested.
Green Flame © 2021; Fused Glass 9.5" X 13.5" X 3"
Red Flame © 2021; Fused Glass 9.5" X 13.5" X 3"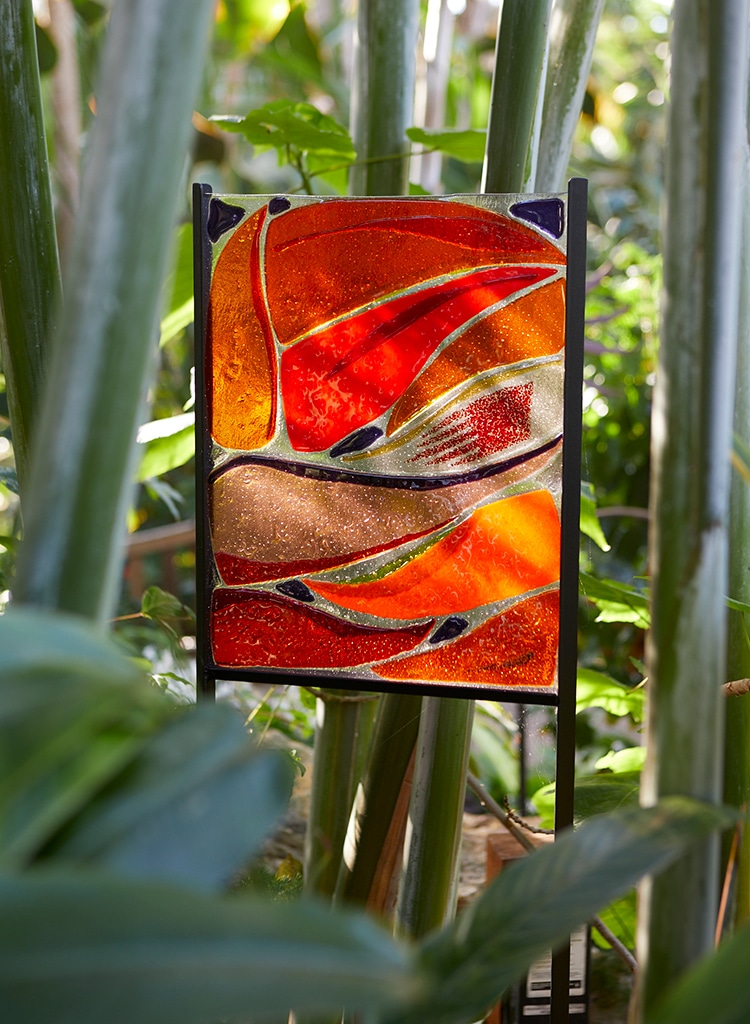 Heliconia Abstract © 2017; Fused Glass 13 x 17 x 2"